NEW FUSION YOU HAVE TO CHECK OUT!!

LARRY CARLTON STEVE LUTHAKER
NO SUBSTITUTION
FAVORED NATIONS RECORDS
STEVE VAI S NEW LABEL
Track List:
THE PUMP,
DONT GIVE IT UP
IT WAS ONLY YESTERDAY
ALL BLUES
ROOM 335
RECORDED LIVE IN OSAKA JAPAN
LARRY ON LEFT CHANNEL
STEVE ON RIGHT CHANNEL
THIS ONE SMOKES!!!!!!
SUPPORTED BY GREG BISSONETTE ON DRUMS...
ALSO WITH CHRIS KENT, BASS
RICK JACKSON, KEYS
..............N E W JOE SATRIANI CD ............
JOE SAT LIVE IN SAN FRANSISCO...
DOUBLE LIVE CD....
25 TRACKS....???
DUE OUT JUNE 2001..
STAY TUNED FOR MORE!!!!!!!!!!!!!!!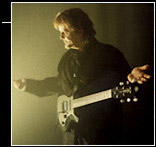 FRANK GAMBALE HAS A NEW CD OUT
"COMING TO YOUR SENSES"